Information for Parents
Family and Summer Session:  Thoughts From a Professor to a Parent
by Dr. Kevin Minch, Associate Provost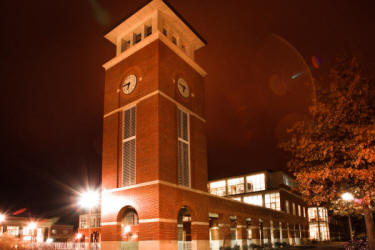 When I was in college, I had the unusual experience of attending what is typically known as a "commuter college."  It was a large state research institution, with over 30,000 students on its central and satellite campuses, and most of the students who went there spent about an hour or more a day just driving back and forth between home and class.  When I first enrolled as a freshman, I entertained very little thought of taking summer classes.  I was attending on a full-ride during the regular academic year, gas (while still cheap back then!) certainly wasn't free, and there was a lot less in the way of student activities for me to be involved in.  It just seemed smarter to return to my suburban home, get a job at the local office supply store, and "recharge my batteries."
As I neared the end of my freshman year, I began to look at my schedule for the next three years.  I was in a difficult major, with two large concentrations I wanted to complete.  I was working on a foreign language minor, and I was quickly realizing that my high school hadn't fully prepared me with the vocabulary I needed for upper division courses.  I wanted to graduate with departmental and University honors on my transcript, and I hoped to work in an internship at some point.  I was seriously considering taking a semester abroad in Germany (because my scholarship would pay for it) and I was even considering an accelerated program that would allow me to start graduate school a year early.  To top it all off, I was a member of a nationally competitive speech and debate team.  During the school year I was missing lots of Thursday afternoons and Fridays to travel to tournaments around the country, making it really difficult to schedule Monday-Wednesday-Friday classes.  As I began to tense-up about the complexity of my schedule, I sat down with a prospective professor for my next semester's Honors American Literature course, who was notorious for his strict attendance policy.  I meekly asked him if he thought I could navigate his class with all I had on my plate.  This challenging – and somewhat intimidating – senior professor gently said, "Sometimes you have to make choices."
I rearranged some things and took his class.  It changed the way I think about writing and literature, and profoundly impacted the way I teach today.
So how does this address the issue of summer session?
Well, for me, part of being able to address my challenging choices was embracing the fact that I would need to take some classes outside of the regular academic year.  That first summer I took a Geology class with a required lab – something I didn't have time to fit into my complex schedule during the school year.  The following summer I did an internship at the Senate Majority Policy Office in Michigan and got to work alongside a group of policy advisors evaluating legislative packages.  My junior year I took a campus job for the University's budget office while taking a graduate level course in statistics – something I would never have ventured during the regular school year.  As a senior, those few extra credits that I had amassed in advance gave me the flexibility to write an honors thesis, take some elective classes I never would have had time to take otherwise, have a really stellar competitive year on the speech and debate team, and – believe it or not – take a stab at running for elective office (I lost…but I don't blame it on summer session).
Had I to do it over again, I probably would have taken a couple of more summer classes for good measure.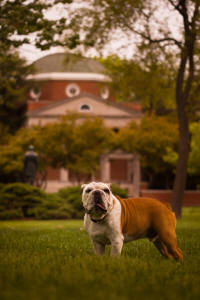 Many parents reading this are going to be about my age…or maybe a few years older :-).  The Internet was just beginning to appear when we were in school, and for the most part, wasn't really accessible to most college students in a meaningful way.  Distance education meant "correspondence classes."  The educational marketplace wasn't nearly as heavily populated with the options it is now.  Students much more often tended to graduate in four years.
if your son or daughter is thinking about Summer Session, you might have a number of questions…
Is attending Summer Session cost-effective?
Does attending Summer Session mean my son or daughter isn't performing well?
What will my student gain from participating in Session School?
Where will they live and how will they earn summer income?
These questions, like any questions about college, are perfectly legitimate.  Fortunately, they are also questions that can be easily answered.  Summer Session affords students lots of flexibility and some really wonderful opportunities.
Affordability and Cost Effectiveness
Many Truman students attend Truman on scholarship, and those scholarships might defray a meaningful portion of your tuition costs during the year.  The logic, of course, is to assume that it will be cheaper to use the scholarships during the regular academic year and just make sure that your son or daughter takes all of their classes on time!  In a perfect world, that would be any of our choices, and as a University, Truman wants students to finish on time.  Truman students, however, are different breed.  They tend to take two, or sometimes even three, academic majors.  Many of them study abroad.  A lot of them do internships.  Minors are ubiquitous.  When inflation over a four-year period is considered (for tuition, housing, and fuel), sometimes taking a course during the summer now can prove less expensive than attending for an extra semester later.  Moreover, students who need to bring their GPA up in order to renew scholarships may find summer courses to be a great investment in time and money.
One thing I've learned from talking to students over the years is that many who move off campus find themselves on 12-month leases that span the summer.  If they go home, they may get a job and live off Mom and Dad's meals and laundry, but the apartment may sit empty while rent is still paid.  Subleasing may occasionally be an option, but not always.  And then, there's always the risk that the sub-leaser is less than responsible with the property!  Many students have learned that the right combination of an existing lease, summer classes, and a local job in Kirksville makes great economic sense.
The Internet has also made summer classes a more attractive prospect, making it possible for students living at home over the summer to remain engaged with their coursework while still enjoying the benefits of home cooked meals, convenient laundry, and a regular summer job.
Student Performance
I think one of the unfortunate side effects of calling summer classes at a college or university "Summer School" is that it conjures false connotations of remedial classes in primary and secondary school.  While it's true that some students use summer classes to retake challenging classes in college, the vast majority of students are taking summer classes because they want to learn more and they want to focus on courses that challenge them.  Internships, practical learning experiences, student research, and study abroad are also all part of the summer Truman experience.
Academic Benefit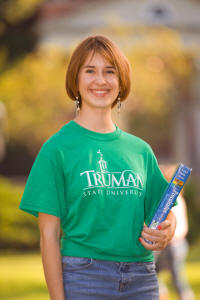 As I said before, a lot has changed in academia in the last couple of decades.  Online classes have made it possible for students to take classes from practically any college in the world.  For-profit colleges (yes, we've all heard the commercials) have made their mark as well.  The temptation, for many who want to take summer classes, is to return home, find a nearby college, and take a course online or in the classroom.  It might seem less expensive and more familiar.  And what beats close to home?  While those are good arguments, there's something very important to be said about continuity.  Courses taught by faculty in your major department are more likely to be consistent with the degree's learning objectives.  Building relationships with faculty in the college you will graduate from pays untold benefits in terms of collaboration, letters of recommendation, and mentoring.  There's also a reason you and your student chose Truman: the quality.
Beyond the merely philosophical reasons for taking summer classes from Truman, many students point to the more immediate benefits they gain.  Internships, practical learning experiences, and study abroad, of course, are in a class by themselves in terms of how they impact students.  But focused learning experiences – like you can have during a summer course – can be extremely powerful in other ways.  For me, in the summer between my junior and senior year, it was a 500-level course in statistics for political scientists.  I had placed-out of the University's math requirements because I'd had them in high school.  So I hadn't had a math class in over three years.  I had never had statistics.  But I knew that if I wanted to go to graduate school in international relations – which was my plan at the time – I needed the statistics background.  Every day I used my breaks at my day job, and hours between work on my class, to work every spare problem I could to stay ahead.  It paid off.  While I didn't end up going into international relations, years later, during my PhD work in communication, my graduate advisor said, "You need to take a stats class."  I was ready.
For some students its math.  For others it's a foreign language.  Sometimes it's just a subject they deeply love and want to devote themselves wholly to.  Whatever the case, there's something to be said for focus.
Summer Session also allows many of our professors to showcase topics they simply can't offer during the regular academic year – special topics, research seminars, study trips.  Summer can be a truly enriching time at Truman.
Living Logistics
So now you might be saying, "Ok, I like this Summer Session idea.  But my kid normally lives in the dorm and they've never held a job in Kirksville."  How's this thing going to work?
First, summer housing is available on campus and many students are able to secure sub-leases with friends or others in the community.  While not typical, some landlords may have short term leases available.  Students seem to have a remarkable capacity to locate affordable accommodations in the community when they want them.  While they might express worry about whether there are things to do, reassure them that there's actually a lot going on in Kirksville during the summer.  We've dedicated a whole page to it on this site.  Summer is a great time for recreation in the Kirksville area.
Second, while Truman students do need to compete with local high school kids who are out for the summer, generally speaking, there are a fair number of jobs available in the community to students with transportation.  Additionally, there are a number of summer jobs on campus, including short-term opportunities to work with summer camps, academic orientation, and other programs.  We've created a separate pages on this site just to address questions about housing and jobs.
Finally, remember, online courses are always an option.  In 2016, over half of the enrollments in summer classes were in online courses, and we're working diligently to develop more online courses for future summers.  While the residential experience is still our bread and butter, the option to connect yourself to campus from home is still there for those who can't make housing and jobs work during the summer.
I hope you've found this message helpful.  As a professor with many friends with kids starting, or already in, college, I share the angst that decisions about money, and jobs, and time can create.  Our office is here to help answer any questions you might have about Summer Session or other opportunities for learning outside of the normal school year.  For more information, call us at (660) 785-5384 or e-mail us at institute@truman.edu.   We'd be happy to talk to you!
Sincerely,
Kevin Minch, Associate Provost
The Institute for Academic Outreach