Summer Entertainment and Recreation in Kirksville
Kirksville Summer Fun
Summer conjures up images of lazy days, humid nights, and quiet evenings with chirping cicadas.  It's easy to imagine a small town like Kirksville becoming dormant during the summer, as folks retreat to the comfort of air conditioning, or take vacations out of town.  While it's true that the town's population decreases each summer when students return home for the break, Kirksville's still humming with activity to keep you busy outside of class.  This page is dedicated to highlighting some of the opportunities available to folks staying in town for the summer.
Key resources for locating fun events include:
The Kirksville Chamber of Commerce Community Calendar
The Truman State University Master Calendar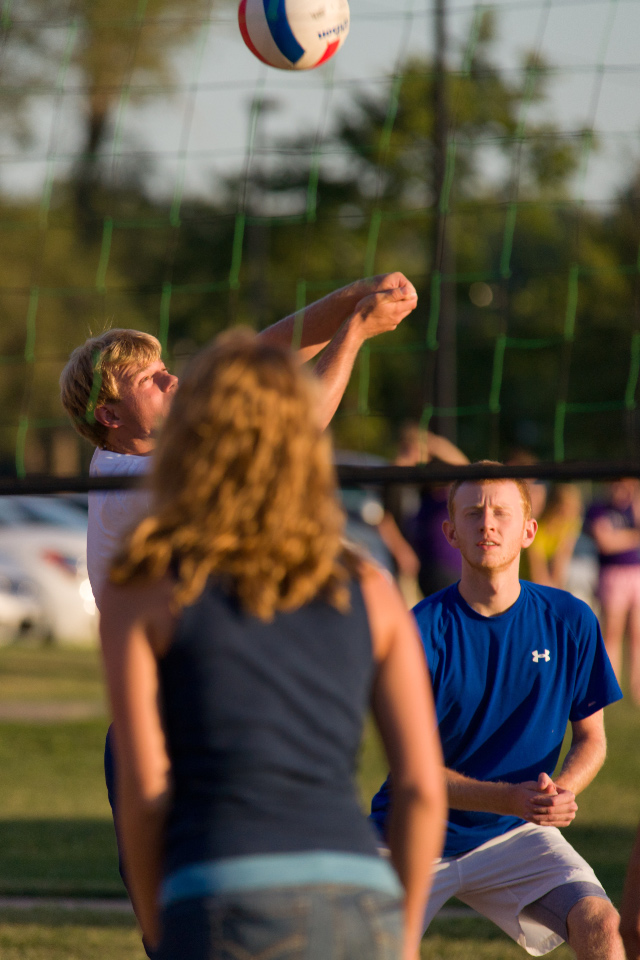 Adult Softball Leagues:  Sponsored by Kirksville Parks and Recreation, leagues are offered for different skill levels as well as a non-competitive league. Registration takes place in April, with the leagues running most of the summer.  For more information, contact Kirksville Parks and Recreation.
The Aquatic Center:  The Kirksville Aquatic Center is open throughout the summer.  For summer hours and programming, visit their website.
Thousand Hills State Park:  Take advantage of numerous outdoor activities like biking, hiking, fishing, swimming and boating. For more information visit their website.
Chamber of Commerce Golf Tournament:  The Chamber of Commerce offers its golf tournament each year in early August.  The tournament is available for people at a variety of skill levels. Visit the Chamber of Commerce website for information.
Movies in the Park:  Films are sponsored by Kirksville Parks and Recreation and are screened once a month at the Rotary Park Amphitheater.  For more information, visit the Parks and Recreation website, or check the Chamber of Commerce Calendar.
NEMO Fair:  The annual NEMO Fair, held at the Fairgrounds just east of Kirksville, will be July 2018.  The fair features major musical acts, livestock shows, fireworks, contests, bull riding, carnival rides, a demolition derby, and more fried food than you ever imagined could be located in one spot.  Visit the Fair's website for more details.
Novinger Coal Miner Days:  Typically held in late May, this festival celebrates the rich heritage of Novinger's coal mining past.  Food, music, films, contests, and historical displays fill the community.
Red, White, and Blue Festival:  The annual All-American Red, White, and Blue Festival brings together the Kirksville Chamber of Commerce, Kirksville service clubs, and local businesses to provide a weekend-long Independence Day celebration. This festival includes live music, theatre performances, contests, a parade, a community prayer service, a fireworks display and more.  Visit the Chamber of Commerce Calendar for more information.
Summer Concerts on the Square:  Every Friday throughout the summer, the Kirksville Arts Association hosts concerts on the courthouse lawn.  The styles are eclectic and feature local and regional performers.
Tennis Lessons:  Don't know tennis?  Based on demand, Kirksville Parks and Recreation organizes tennis lessons each summer at the Kirksville High School Tennis Courts.  Contact Parks and Recreation for more information.