Early Enrollment for High School Students
Early Enrollment / Dual Enrollment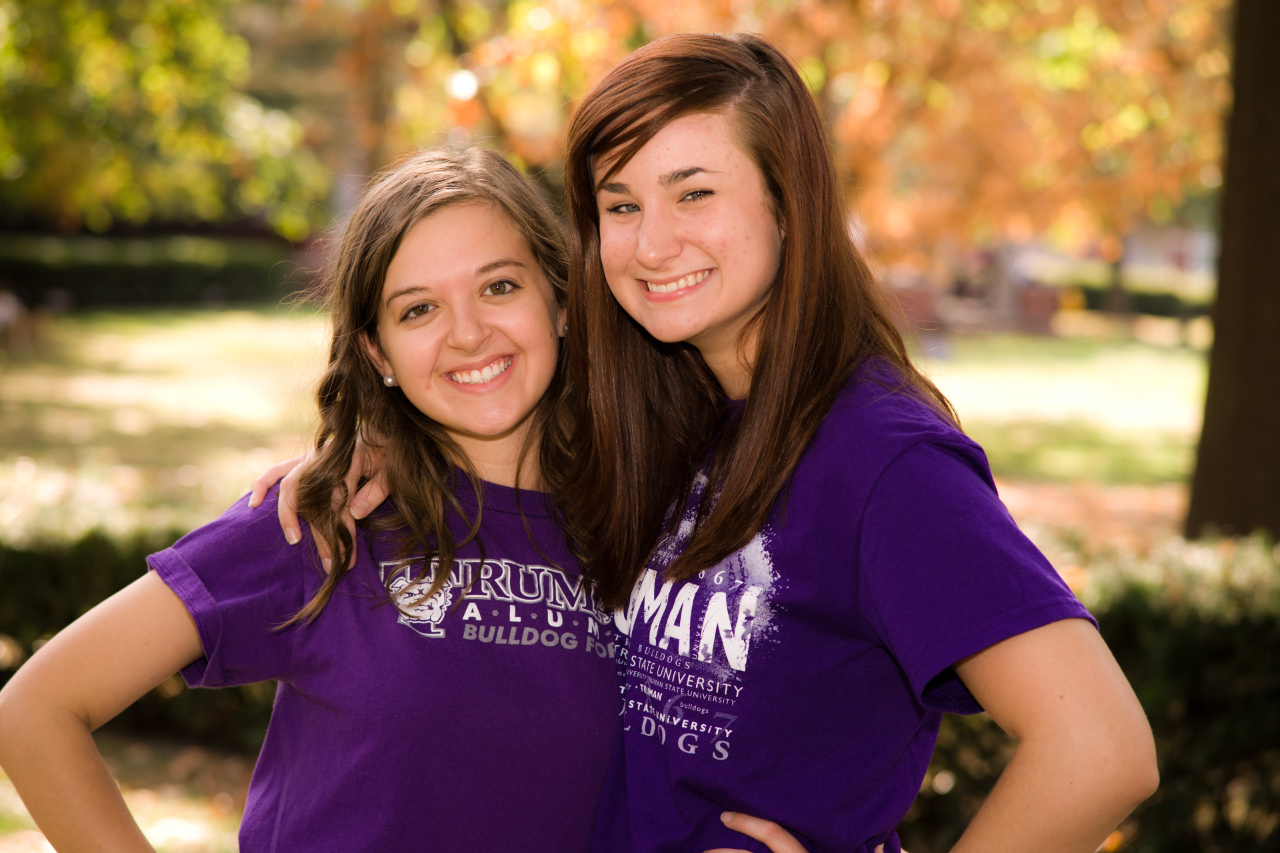 What is Early Enrollment / Dual Enrollment
On occasion, talented high school students wish to take college-level classes while still enrolled in high school.  When students do this during the academic year, we typically refer to this as "Dual Enrollment" (a student is enrolled at both their high school and the University).  This is different from "Dual Credit," which is an arrangement in which students earn credit at both their high school and a partnering college or university for a single class – usually taught by a high school teacher.  Taking Dual Enrollment coursework while still enrolled in high school (including during the summer) is a great way to gain enriching experiences before college, and to earn credit that can apply toward a later college degree.  You'll find the classroom environment at Truman stimulating!
Additionally, entering freshmen, or students who have applied to Truman, are able to take individual classes during the summer prior to regularly-matriculating at Truman, though this is not incredibly common.  Perhaps you are a local student who is already in town during the summer, or perhaps you are from out-of-town but you're interested in getting a jump-start on your college coursework by taking a class online.  We may have courses that you'd like to try before the busy academic year begins.
How Do I Know What Classes Are Available
Students who have already received a Truman ID and have access to TruView (such as incoming freshmen) can access the Open Course list here.  Students who do not yet have an identity in the Truman system, such as current high school students, or students from outside of Truman, can access the Open Course list here.  For a very basic search of courses by subject:
Select the Term (Summer 2019)
Select the Subject (Biology, Agriculture Science, Communication, etc.)
Click Class Search
If you know the name of certain professors, the length of the course you want to take (5 weeks, 8 weeks, or 10 weeks), or the attribute (such as online), you can use the various menus on the screen to further limit your search.
Within the results you will be able to see when the class is held, what special fees are associated with the class, the professor's name, and the location of the course.  Courses that list their meeting time as TBA are typically either online courses or special courses with a practical component.  WWW Online or World Wide Web Online denotes a fully online course.
If you are not a already admitted as a degree-seeking Truman student, you will need to submit a non-degree seeking application and work with Admissions, or the Institute for Academic Outreach, to get enrolled in specific classes.  Be sure to record the numbers at the top of each course listing, including the course name, course number, and CRN number (a four-digit number appearing just before the name of the course).  This information will be needed to make sure you get enrolled in the right section.
How Do I Qualify
Anyone planning to take classes before entering college should make sure they are ready for the experience.  The college experience is different than high school, and you don't want your first taste of college to be a negative one, or one you're not fully prepared for.  Think carefully about why you want to take a course early, and how that course fits into your strategy for college.  Typically, general education courses are the best options for advanced high school students to take.  While we hope you'll transfer these to Truman, general education courses are mostly fully transferrable to colleges within the State of Missouri.  These are courses such as College Algebra, American Government, and introductory courses in history, English, communication, philosophy, and so forth.
If you apply as a Non-Degree Seeking Student (which high school applicants must do), the first question our office will ask is:  "Is this student appropriately prepared?"  Sometimes we will need additional information, such as standardized test scores (ACT or SAT) or transcripts, or we may need to consult with faculty in relevant academic departments at Truman to determine your preparedness for a particular course.
Generally speaking, students who are taking classes early from Truman are going to be students who would likely otherwise qualify for admission to the University as regular students.  Admission as a Non-Degree Seeking Student does not confer admission to the University proper, however.  Students will need to complete a formal application to be a regularly-matriculated student (if they have not already done so) when they are making the transition from high school to college.  Visit the Admissions website for more information on the normal application process.
If you are an incoming freshman, and thinking about taking a class during the summer immediately preceding your freshman year, we recommend consulting with an Academic Advisor in the Center for Academic Excellence regarding whether the choice is right for you, and to begin the process of thinking about the courses you will need for your planned academic program.
How Do I Enroll
Non-Truman students should complete the Non-Degree Seeking Student application.  Please indicate at the time of application which course(s) you wish to take.
If you are already admitted to Truman and wish to take a course or two in the summer immediately preceding your Freshman year, contact the Office of Admissions to inquire as to your status and to get assistance in enrolling earlier than your anticipated starting term (Fall 2018).